The market for F1 drivers is almost calm, with most current racers already having contracts with the teams for the 2022 season. According to the valuable opinion and not exactly the best reputation, these guys are under fire and are in danger of losing seats, despite the signed contract with the team.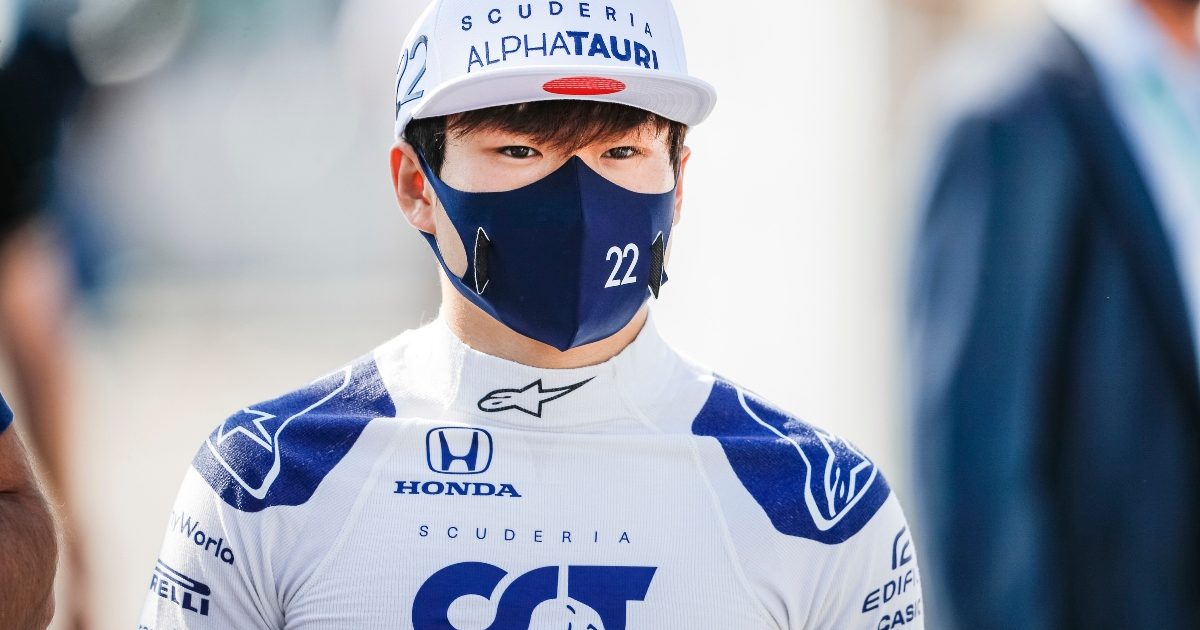 Yuki Tsunoda and Alpha Tauri
Why the team decided to keep younger drivers remains a mystery to both F1 fans and Pierre Gasley. In his debut season with Alpha Tauri, the young Japanese driver shows the instability. In the first half of the championship he often got into accidents that could affect his confidence in his abilities. Frenchman had scored 66 points in 14 Grand Prixes and could have scored much more if there had not been bad luck. Tsunoda has only 18 in his account. David Coulthard himself wondered and commented
What planet is he from? I think he should pack his little bag and go home now, because that is not the voice of a racing driver,
I'd book a plane ticket now and get it nice and cheap because he won't be in Formula 1 beyond the end of next year.
But at both Red Bull and Alpha Tauri you should not hope that the chance will last forever. Pierre Gasly has already managed to drive Red Bull. He knows very well that they are not used to babying with F1 drivers here. So, if Tsunoda does not have a good result in the near future, he could be replaced even in the middle of the season, and yes – that is normal.
Antonio Giovinazzi and Alfa Romeo
Italian driver added immediately after it became clear that Valtteri Bottas would replace the retiring Kimi Raikkonen and move to Alfa Romeo next year, setting the seat on fire. Already, several F1 drivers are striving to get behind the wheel of the second Alfa Romeo. Antonio is not discouraged, on the contrary, he is gaining momentum despite rumors, he is still fighting to stay in Formula 1 in 2022. There is no particular need to replace him, but on the other hand, there are still many talented racers waiting for the chance. If Alfa Romeo follows the path of the rookies, it means that Italy will be without a F1 driver, which is inconceivable for the president of the Automobile Club d'Italia, Damiani.
Nothing yet, I have no news yet, I just knew that Valtteri will be in Alfa next year but from my side no news yet. Of course, I want to know as soon as possible but it's not my decision
I know there's a lot of rumours already but it's not my decision so my focus is more on my performance, to do my best result in the race and in qualifying and everything and then see what will happen.
Now everything depends only on the results of the Grand Prix, of which there are very few. Antonio now has to seize every opportunity. Team boss Frederick Vasseur does not hide the fact that they will made decision later and gives Antonio Giovinazzi a chance.
Nikita Mazepin and Haas F1 team
Russian driver's main goal for the 2021 Formula 1 season was the simplest. Nobody expected too much from him and didn't ask too much. He just had to racing. Basically, the same as Mick Schumacher. But at some point, if not constantly, something obviously goes wrong, as if Haas would fall back into the old trap again and again. While Nikita tried to cope with the task "go to the finish line," he managed to turn too many F1 fans against him. When he reached the finish line, he became aggressive towards team-mate Mick Schumacher, which annoyed even more fans. We all remember Nikita Mazepin's scandalous debut.
One gets the feeling Steiner tends to protect Mazepin,
I can't say exactly why, but maybe it's because his father is investing a lot of money [into Haas] or even already owns shares.
Dropping Nikita during the current season is not an option, however, because Mazepin brings a lot of money into the team.
In my opinion, financial interests can be the only reason why the team boss keeps putting himself before Nikita. If you look at the Russian's performance, this cannot be a reason in relation to Mick. Besides, the sympathy and marketing effect is better with Mick.
Of course, Haas team boss Gunther Steiner has endless patience, but even he might get tired at some point.Ultimately, there are too many young and talented drivers today who will not cause unnecessary problems on or off the track.
Conclusion:
F1 drivers market today is very flexible, for any of the mentioned drivers to lose their place would mean the collapse of any hopes. On the eve of next season, Formula One teams will focus on new rules and cars. Therefore, it is easier to train existing drivers than to take newcomers, but on the other hand, there are still too many talented drivers are out the starting grid.
---