The situation comes to a head, nerves run high, emotions boil, who will signing a contract with the Mercedes team for 2022 as Lewis Hamilton's team-mate? George Russell and Valtteri Bottas exchange tense looks while there is deafening silence in the press conference room. When will something at least become clear? Toto Wolff prepares not to clarify the situation, but to explain it in his traditional manner.
After this Belgian Grand Prix, we can certainly call George Russell a Formula 1 wizard. Max Verstappen took pole position and Lewis Hamilton came third. How did George Russell manage to finish second in qualifying at Williams on Saturday? That's nothing more than racing magic, or at least the power of rain water!
After Formula 1 Belgian qualifying
Unfortunately, Valtteri Bottas had nothing to brag about in front of the Mercedes team at the same time. Although he was supposed to do it! The situation escalated to the limit, so that it seemed a little more as if a flame would break out already on Thursday at the press conference between Russell and Botas, it was so hot! Both are not joking at all, because they are talking about a place in the Championship leader team – Mercedes 2022! But both are still waiting and talking as a unit – "there is no news to announce." Lewis Hamilton meanwhile was unequivocal about Russell's second place in qualifying at Spa-Francorchamps, gently hinting that "doesn't really change anything" It's hard to argue with him!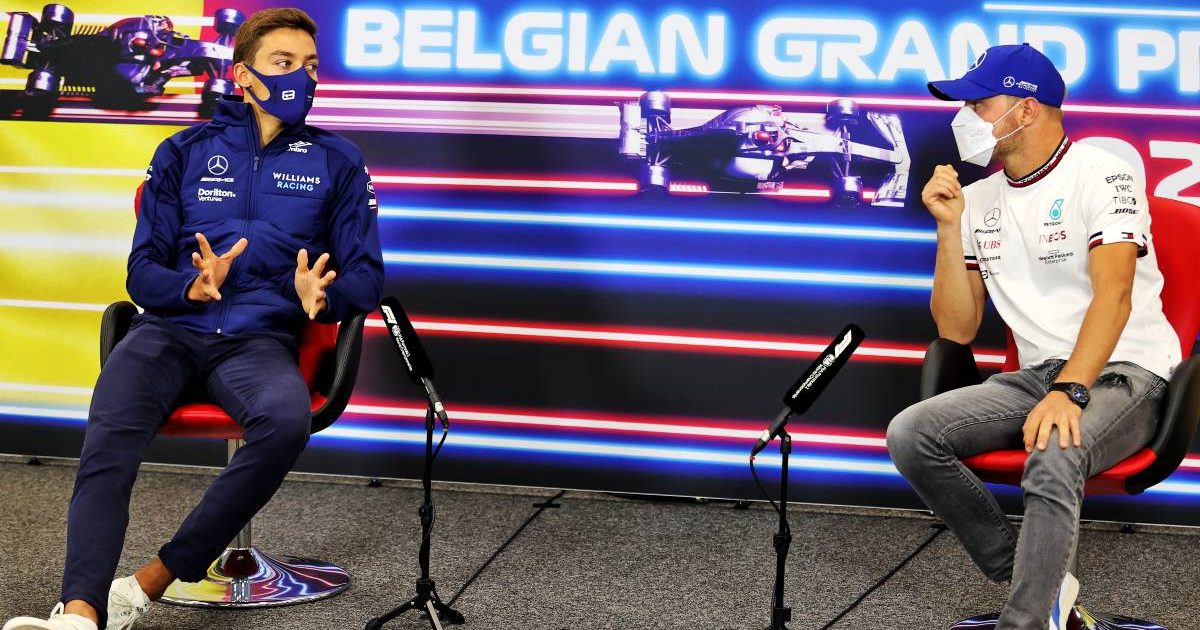 Toto Wolff confirms that they have made a decision, but Bottas or Russell – nobody knows.
Mr. Wolff, the maestro who plays us with his nerves, is still delaying the announcement. Why? Because "it's not an easy decision."
Formula 1 fans' assumptions
We have analyzed all the thoughts, it is clear that there is no unanimous opinion on who Lewis Hamilton's team-mate will be at Mercedes in 2022, and there are two theories: firstly, that they have been under contract for a long time, and it was simply wrong to announce this on Valtteri Bottas" birthday. Secondly, Bottas' contract has been extended for a long time, but it is wrong to announce this now that Russell is showing a phenomenal result and they are looking for a suitable place for him with a future perspective.
To be fair, the Mercedes team is taking a risk by extending Valtteri Bottas because the rules will change in the 2022 season and we will play by the new rules. Will the Finn be able to maintain Hamilton's level – that's the question. Mercedes F1 will remember the times of 2014-2016 when Lewis Hamilton's teammate Nico Rosberg was. Learned from bitter experience, no one would want to continue the story as "Rosberg 2" with the signing of George Russell.
---